Previous Events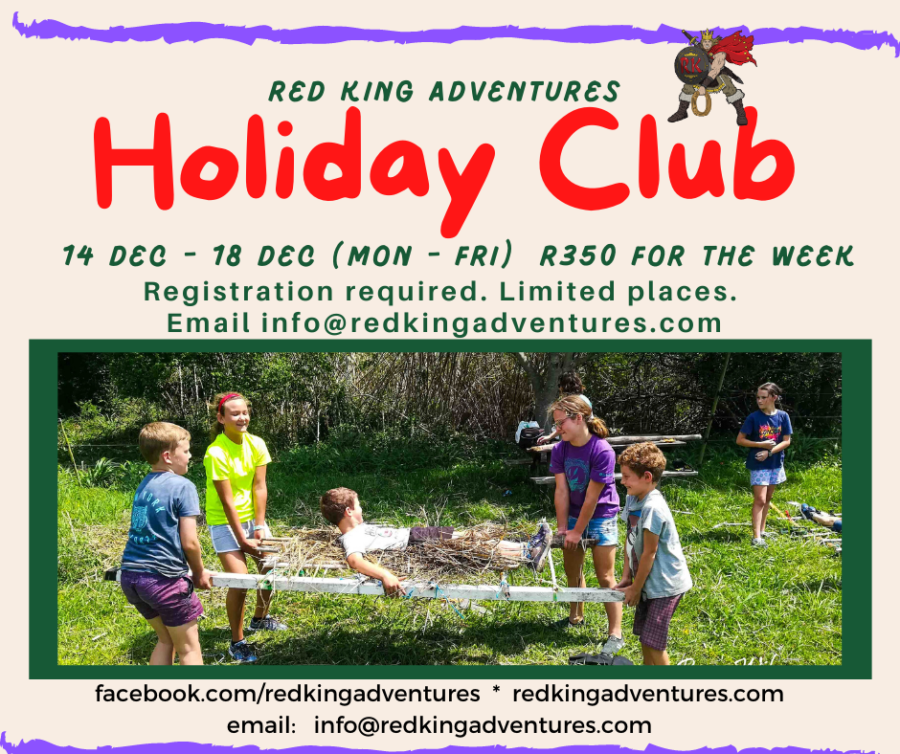 ADVENTURE HOLIDAY CLUB – OCTOBER 2020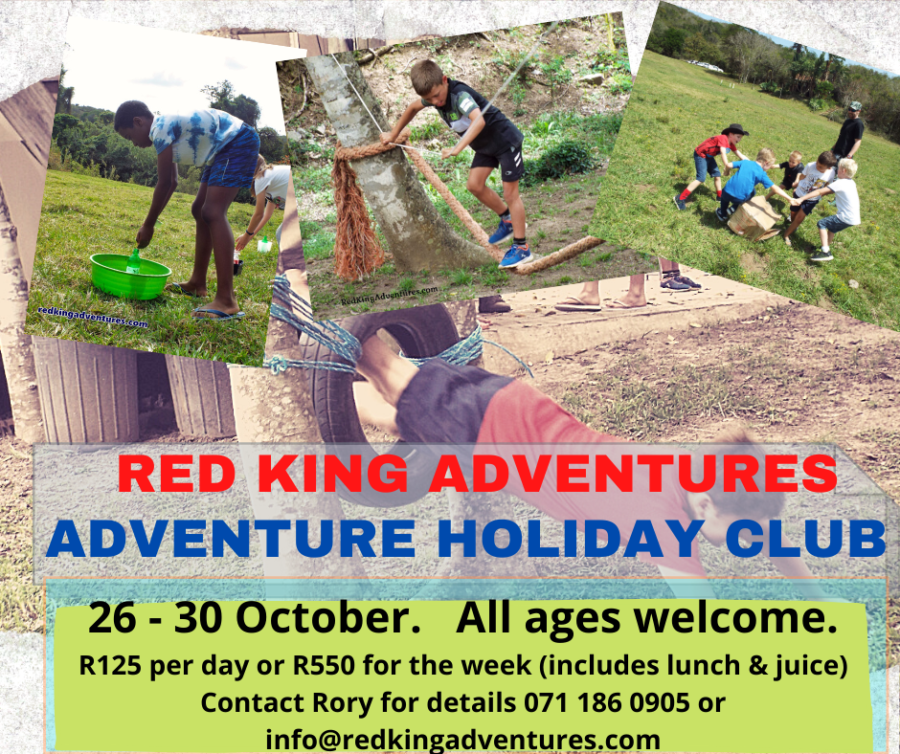 What: Adventure Holiday Club – October 2020 (To see our previous holiday clubs please visit our blog here or go to the Facebook page here)
Who: Boys and girls, all ages
Cost: R125 per child per day, or R550 for all five days. (includes lunch and juice. Additional refreshments are available on sale at the venue)
Where: On our farm which is between Beacon Bay and Gonubie.
To register: please email: info@redkingadventures.com or contact me here.
Adventure Holiday Club (September 2019)
Date: 23 – 26 September 2019 (Monday to Thursday) 9:30am – 2pm daily.
What: Adventure Holiday Club
Who: Boys and girls, 7 – 14 years old
Cost: R145 per child per day, or R525 for all four days.
What: Adventure Saturday
Date: 3 August 2019
To see what this event was like, please read Adventure Saturday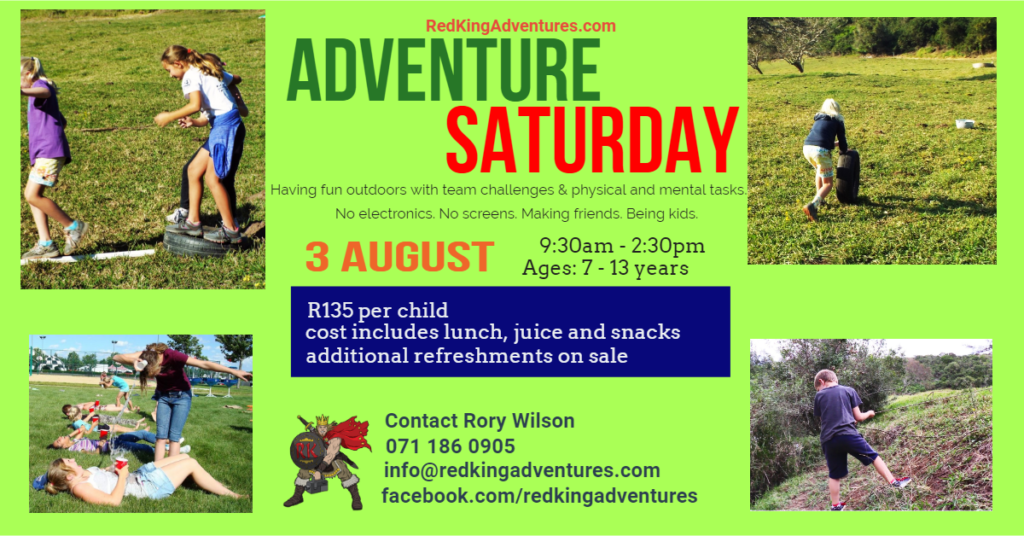 Date: 1 – 5 July 2019
What: Adventure Holiday Club
Who: Boys and girls, 7 – 13 years old
To see what this event was like, please read Adventure Holiday Club July 2019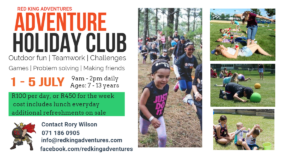 Date: 8 June 2019
What: Men's Outdoor Adventure Race
Who: Men and boys over 16 years old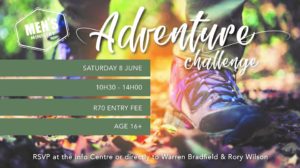 Date: 8 May 2019
What: Outdoor Adventure
Who: Boys and girls, 12 – 16 years old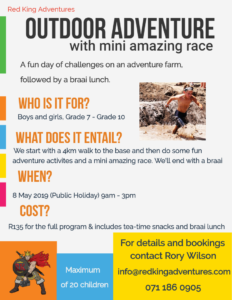 Date: 10 – 12 May 2019
What: Adventure Camp
Who: Boys and girls, 10 – 12 years old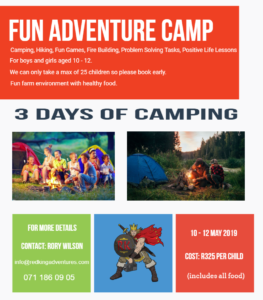 Follow Our Adventures on Social Media: