In July 2019 we ran Red King Adventures' inaugural Adventure Holiday Club.
It was a great, five day adventure and we had a lot of fun going on hikes, canoeing, doing team-building and problem-solving activities, climbing hills, learning outdoor skills and playing some fun games.
On Day One we started by collecting bamboo to build some simple, outdoor shelters.
We did some team, relay races and problem solving activities to get the kids thinking forwards and planning, trying to work out the best methods for completing a task.
We taught the kids some tips about fire-building, and then got one going for our lunch.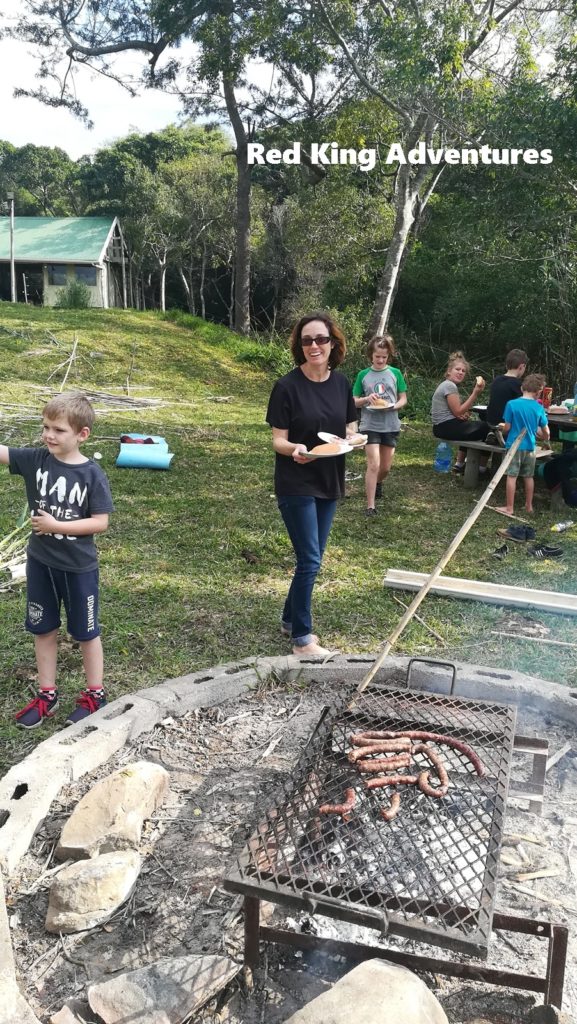 We ended the day with a fun, mini obstacle course:
Read about Day 2 of the Adventure Holiday Club here.
Follow Our Adventures on Social Media: