A South African team of 4 adventurers made it and secured a place as one of over 60 organisations in Amazon Prime Video's new global survival-adventure race reality series, World's Toughest Race: Eco-Challenge Fiji with Bear Grylls.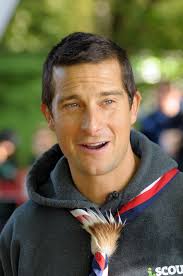 Team Cyanosis from South Africa, will compete against similar teams from across the world in the Amazon' revival of the Eco-Challenge.
The series originally ran on the Discovery Channel since 1995 for eight years, and that will now debut in a new global show format on Amazon Prime Video.
Team Cyanosis will be lead by Clinton Mackintosh as Team Captain, along with Nicholas Mulder, Sarah Fairmaid Clarke, Darren Barry and Steven Burnett (TAC).
The producers chose Team Cyanosis who will battle it out in a race across the world, billed as "the toughest global outdoor multi-sport endurance race on Earth".
MORE ABOUT THE TEAMS
The South Africans will compete against teams including one of 28-year old sisters from India racing for gender equality, an American Eagle Scout team and a team of Scouts from Australia, a group of Wounded Warriors who served in the American armed forces, the world's youngest expedition racer to compete in the Adventure Racing World Series at the age of 17, a team of Ironman athletes including "The Iron Cowboys" who gained notoriety for completing 50 Ironmans in 50 states in 50 days, and many other teams from South America, Australasia, Europe, Canada, the United Kingdom, and the United States.
In the 10-episode season, contestants will take part in whitewater rafting, mountaineering, horseback riding, scuba diving, and mountain biking across more than 563 kilometres. If someone from a team quits, the whole team gets eliminated.
Bear Grylls will be the presenter of the season that will take place in Fiji and be filmed during spring and premiere on Amazon Prime Video in 2020.
In this "ultimate expedition race", teams will race non-stop for 24 hours a day, across rugged backcountry terrain complete with mountains, jungles and oceans. Each race team is comprised of four competitors, including at least one member of the opposite sex, and one assistant crew member that will be helping their team from base camp.
Each team will race under a single country flag while making their way through some of the most impenetrable terrains Fiji has to offer.
Navigation will have to be done with a map and compass only, and teams will be required to use expedition problem-solving skills in their quest to the finish line. Only teams that can work together under extreme stress and fatigue have any hope of reaching the finish.
"Challenging oneself in the outdoors is as relevant today as it was 25 years ago when Eco-Challenge began," says Mark Burnett. "It's the ultimate test of the human spirit, teamwork and honouring our planet. I can't wait to see the drama unfold as these teams test themselves beyond what they ever thought possible."
Bear, who will also be executive producer, says "The Fiji course is truly epic. It's incredibly demanding and will force our competitors far out of their comfort zone as they race against themselves, their competitors and the fiercest elements of Mother Nature. Only the teams that work together can ever hope of making it to the finish line".
Lisa Hennessy, executive producer, says "The race in Fiji is the biggest and most exciting Eco-Challenge production to date".
"The course is a staggering 672 km with a record 330+ athletes participating. We also have a record 35 camera crews capturing the action, in addition to drone and state-of-the-art handheld gyro cameras that will film in areas previously impossible to reach. We'll be filming in 4K HDR, ensuring that the series is unparalleled in quality.".
Eric Van Wagenen, executive producer, says "The backstories of the athletes are what will be truly inspiring. Not everyone will win – or even finish the race, but following them throughout this gruelling competition and sharing their triumphs and setbacks along the way will make very compelling television."
Jennifer Salke, the head of Amazon Studios, says "As a global platform, we're excited to be telling stories of perseverance and triumph as these teams face the challenges that the World's Toughest Race: Eco-Challenge Fiji has to offer".
"We're thrilled to be partnering with Mark Burnett, Bear Grylls, Lisa Hennessey, Eric Van Wagenen and the entire creative team who all have a love for this race and will be helping to tell these teams' powerful and inspiring stories for our Amazon Prime Video customers."
Original article from channel24.co.za
Follow Our Adventures on Social Media: