General
General Adventure information, tips and advice
A South African team of 4 adventurers made it and secured a place as one of over 60 organisations in Amazon Prime Video's new global survival-adventure race reality series, World's Toughest Race: Eco-Challenge Fiji with Bear Grylls.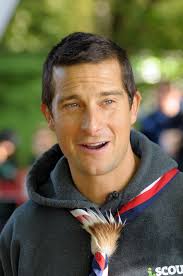 Team Cyanosis from South Africa, will compete against similar teams from across the world in the Amazon' revival of the Eco-Challenge.
The series originally ran on the Discovery Channel since 1995 for eight years, and that will now debut in a new global show format on Amazon Prime Video.
Team Cyanosis will be lead by Clinton Mackintosh as Team Captain, along with Nicholas Mulder, Sarah Fairmaid Clarke, Darren Barry and Steven Burnett (TAC).
The producers chose Team Cyanosis who will battle it out in a race across the world, billed as "the toughest global outdoor multi-sport endurance race on Earth".
MORE ABOUT THE TEAMS
The South Africans will compete against teams including one of 28-year old sisters from India racing for gender equality, an American Eagle Scout team and a team of Scouts from Australia, a group of Wounded Warriors who served in the American armed forces, the world's youngest expedition racer to compete in the Adventure Racing World Series at the age of 17, a team of Ironman athletes including "The Iron Cowboys" who gained notoriety for completing 50 Ironmans in 50 states in 50 days, and many other teams from South America, Australasia, Europe, Canada, the United Kingdom, and the United States.
In the 10-episode season, contestants will take part in whitewater rafting, mountaineering, horseback riding, scuba diving, and mountain biking across more than 563 kilometres. If someone from a team quits, the whole team gets eliminated.
Bear Grylls will be the presenter of the season that will take place in Fiji and be filmed during spring and premiere on Amazon Prime Video in 2020.
In this "ultimate expedition race", teams will race non-stop for 24 hours a day, across rugged backcountry terrain complete with mountains, jungles and oceans. Each race team is comprised of four competitors, including at least one member of the opposite sex, and one assistant crew member that will be helping their team from base camp.
Each team will race under a single country flag while making their way through some of the most impenetrable terrains Fiji has to offer.
Navigation will have to be done with a map and compass only, and teams will be required to use expedition problem-solving skills in their quest to the finish line. Only teams that can work together under extreme stress and fatigue have any hope of reaching the finish.
"Challenging oneself in the outdoors is as relevant today as it was 25 years ago when Eco-Challenge began," says Mark Burnett. "It's the ultimate test of the human spirit, teamwork and honouring our planet. I can't wait to see the drama unfold as these teams test themselves beyond what they ever thought possible."
Bear, who will also be executive producer, says "The Fiji course is truly epic. It's incredibly demanding and will force our competitors far out of their comfort zone as they race against themselves, their competitors and the fiercest elements of Mother Nature. Only the teams that work together can ever hope of making it to the finish line".
Lisa Hennessy, executive producer, says "The race in Fiji is the biggest and most exciting Eco-Challenge production to date".
"The course is a staggering 672 km with a record 330+ athletes participating. We also have a record 35 camera crews capturing the action, in addition to drone and state-of-the-art handheld gyro cameras that will film in areas previously impossible to reach. We'll be filming in 4K HDR, ensuring that the series is unparalleled in quality.".
Eric Van Wagenen, executive producer, says "The backstories of the athletes are what will be truly inspiring. Not everyone will win – or even finish the race, but following them throughout this gruelling competition and sharing their triumphs and setbacks along the way will make very compelling television."
Jennifer Salke, the head of Amazon Studios, says "As a global platform, we're excited to be telling stories of perseverance and triumph as these teams face the challenges that the World's Toughest Race: Eco-Challenge Fiji has to offer".
"We're thrilled to be partnering with Mark Burnett, Bear Grylls, Lisa Hennessey, Eric Van Wagenen and the entire creative team who all have a love for this race and will be helping to tell these teams' powerful and inspiring stories for our Amazon Prime Video customers."
Original article from channel24.co.za

Yesterday my son took advantage of all the recent heavy rains and began entertaining himself in a mud patch.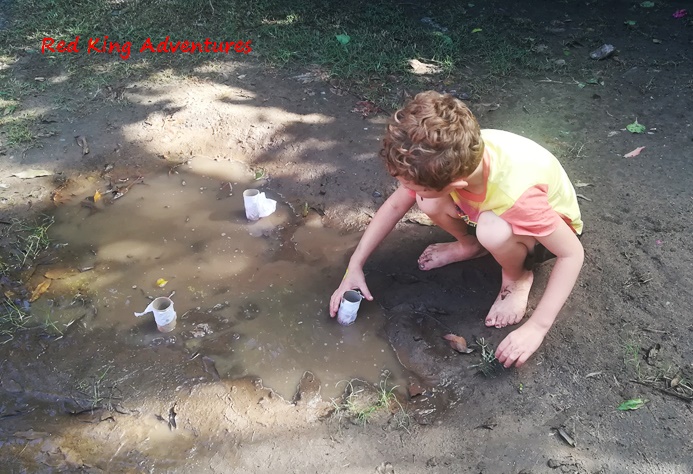 Mud play is about fun, it engages all the senses, and should be a normal part of outdoor play.
Fun fact: Playing in mud boosts the body's immune system. According to the "hygiene hypothesis," children raised in extremely clean environments, who have little exposure to the bacteria, viruses and parasites found typically found in mud, are more likely to develop allergies and asthma.
AND the rich, engaging sensory play children participate in while playing with mud allows them to express their creativity while enhancing their fine motor skills.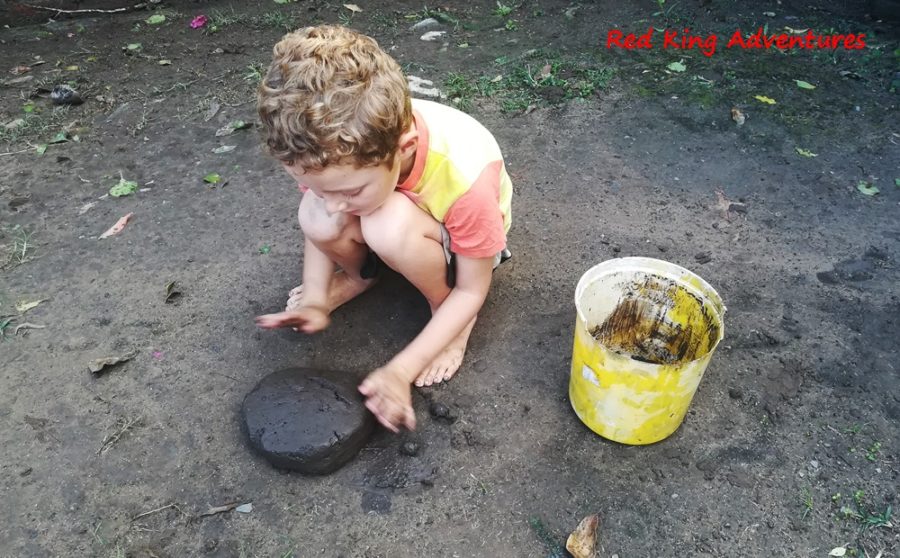 Nature Play QLD recently published their research about the benefits of kids playing in the mud, and why they have an inbuilt need to play in mud.
"There is evidence suggesting that mud play is a basic biological need, and this type of play has many physical, psychological and emotional benefits for children.
MUD MAKES YOU HAPPY – New research has shown that exposure to friendly soil bacteria (Mycobacterium Vaccae) stimulates the immune system causing the brain to release serotonin, the endorphin used to regulate mood. 
MUD INCREASES BRAIN ACTIVITY – When children play with mud they use all of their senses, resulting in a highly stimulated and active brain.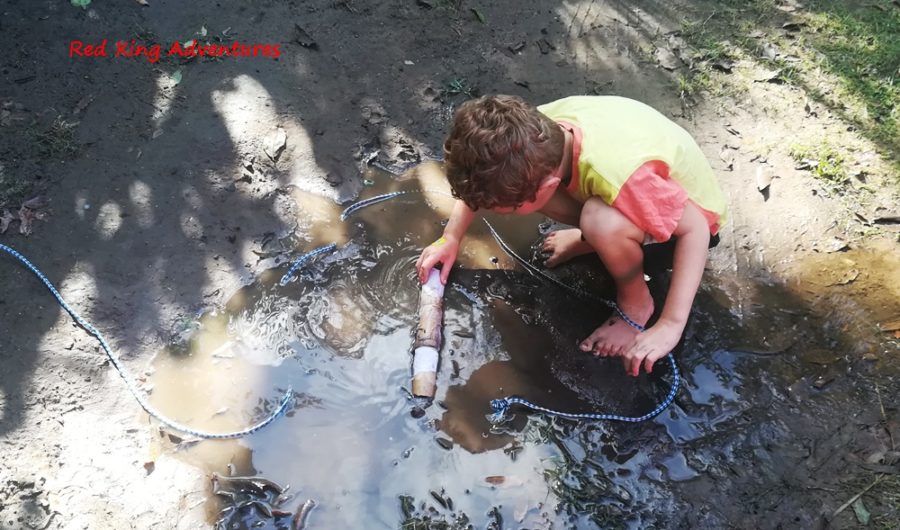 MUD INCREASES PHYSICAL ACTIVITY – ​When children play outdoors, and in mud, the incidental movement and physical activity increases, helping children maintain a healthy lifestyle and develop their physical literacy.
MUD REDUCES YOUR SUSCEPTABILITY TO DEPRESSION – Given the link of the friendly bacteria in mud and its ability to make you happy, scientists say that regular exposure to mud will reduce a child's vulnerability to depression.
MUD REDUCES ALLERGIES & ASTHMA SYMPTOMS – There is increasing evidence that today's society is "too clean", and that this is a contributor to increased levels of childhood illnesses, including immune disorders and allergies.
MUD PLAY BUILDS CREATIVITY – The open-ended nature of mud play is perfect for the developing brain. There is no end to the creations, ideas and games children will invent. During this type of unstructured, outdoor play, children are not only exercising but are building their ability to form ideas, problem solve, and think critically, as well as be innovative and inventive.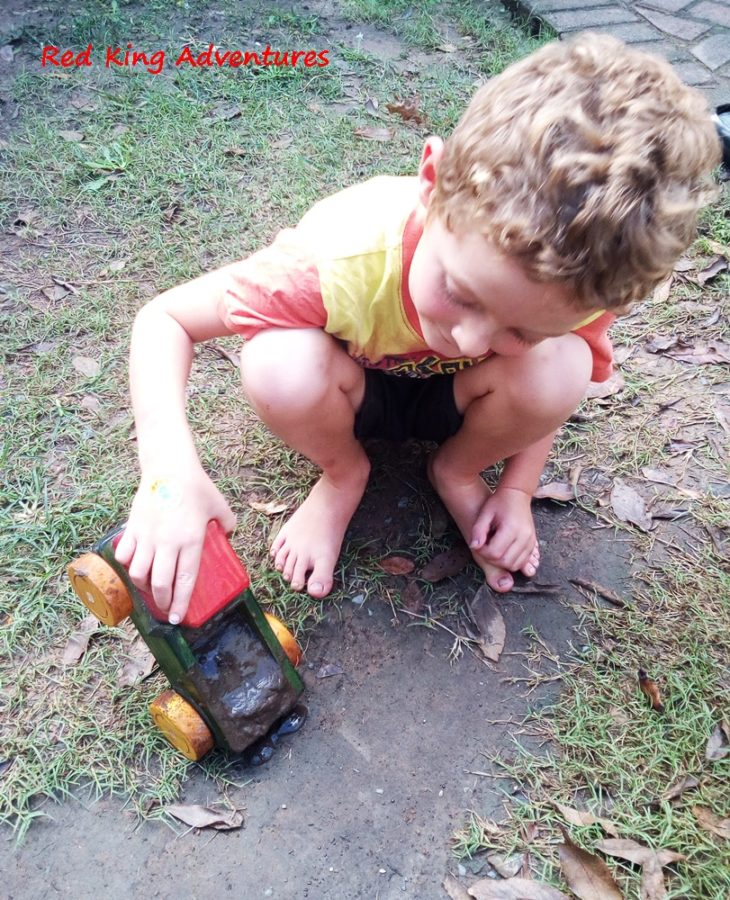 KEY DEVELOPMENTAL MILESTONES ACHIEVED THROUGH MUD PLAY – As children grow through their formative years, mud play will help them achieve many key developmental milestones, such as fine and gross motor skills, sensory awareness, balance and coordination.  Mud play will also create opportunities to practice social skills and help children to make sense of the world.
FOUNDATIONAL LEARNING THROUGH MUD PLAY – While playing with mud, children are learning and testing theories, as well as developing foundational understanding of maths and literacy.
MUD PLAY CAN REDUCE CHILDHOOD ANXIETY AND STRESS – There is now scientific evidence linking the restorative effects of outdoor play, which can reduce levels of anxiety and stress in children.
MUD PLAY CREATES CHILDHOOD MEMORIES – Positive childhood experiences while playing outdoors will help to create and strengthen kids' concept of the outdoors, and reinforce the intrinsic benefits and interest in playing outdoors and being active.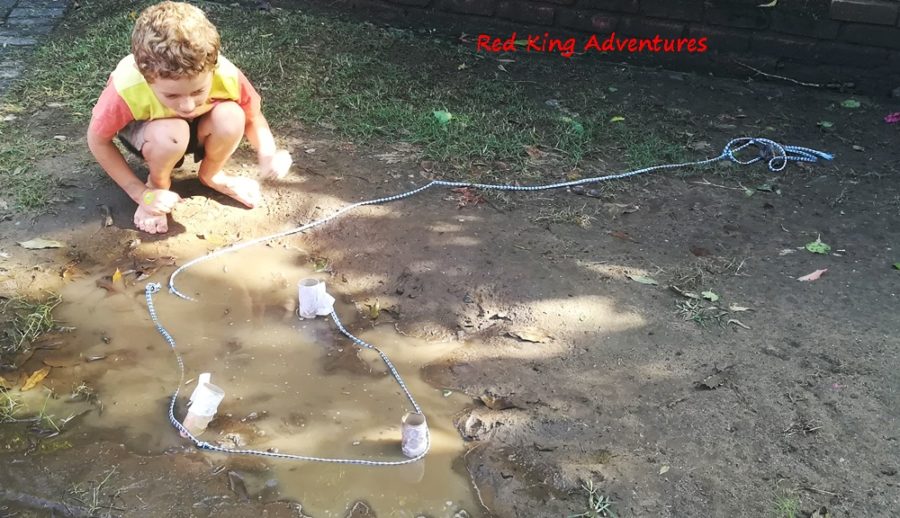 BUILDING AN ADVENTUREOUS SPIRIT THROUGH MUD PLAY – While kids are braving the mud, sloshing and squelching around, they are challenging themselves, expanding their experiences and in turn, their world. Instilling and nurturing this constructive foundational style of critical thinking and risk assessment in children builds and strengthens their values and attitudes toward adventure, and develops important skills that can be carried through to adulthood.
MUD BUILDS A CONNECTION WITH NATURE – Playing with mud is a foundational activity that could lead to children further developing a strong and empathetic connection with the natural environment.
MUD IS FUN! For most children, mud play is intrinsically fun, plain and simple. While adults like to understand the full sphere of why mud play is so good for our children, kids will just instinctively play in it. Especially when their parents encourage them to! Children don't need to understand why this type of play is important to their development. What's important is that we provide opportunities for them to do it – and give them permission to get dirty!
Parents and carers know that how our children play is important. We all know we need to find ways to get our kids moving.
MUD PLAY is amazing, not only it delivers a great play experience for our kids, but it's easy and affordable to get involved."
Along with fishing, Camping can be considered one of the oldest hobbies. The two usually go hand in hand too. If you look back about 200 years, camping wasn't at all a recreational activity but merely a means of moving from one part of the country to the next in the search of seasonal work.
The fundamental concept hasn't changed though, which was and will always be, to get hands-on with nature and escape the city life for a weekend or longer. Going back to the basics with friends and family by leaving behind all (or most) of the modern technology that is fitted into our homes.
This article is based on how tented camping has changed over the years, even though caravanning is as popular as ever with temporary mobile homes having perhaps not so much transformed on the outside as they have on the inside.
Back in the day people relied on their knowledge and instinct to survive a weekend in the mountains or next to the dam. Before setting up the tent people would have weighed the possibility of rain and how their tents would be affected in the event of showers. Fires were the norm with, not at all fancy looking, metal kettles providing the first coffee of the morning. It was also nearly a pleasure to wait for the water to take ten times longer to get to boiling point than it did back home with an electrical kettle.
Our human dependence on technology has a lot to do with the manner in which camping has evolved to what is available in outdoor stores today. Modern day equipment nowadays is highly specialized and complex, with features that seem to defy the purpose of setting up temporary shelters away from home. In fact, it is safe to say that camping has become a glamorous activity (hence the new phrase "Glamping").
The bedding, chairs and cooking equipment has fancified the entire outdoor scene. Outdoor stores now stock amazing looking carpets that are thrown inside of very technologically advanced tents that are unlikely to shake at hurricane speed winds. Folded beds are made out of beautifully varnished wood with patterned duvets and pillow cases
Who of you have old sleeping bags rolled up and tucked somewhere in the cupboard? I dare you to take them out and read up on the latest sleeping bags' features. Isn't it unbelievable that nearly every camping item has evolved to something suitable for a James Bond movie?
The countless gadgets that are both functional and lightweight are astounding! The old fashioned cooler box has been replaced with electric freezers. LED lights mean no more gas lamps to light up the night until bed time. Pocket showers mean no more cloth and bucket washing.S
The Evolution of camping hasn't been a negative move though. Many of these new gadgets and improvements have left a lower carbon footprint and less damage to the campsites, nature and surroundings. It has also allowed certain unpleasant parts of temporary outdoor living to be bearable. Back in the day it was either dad or the eldest son who had the grievous task of emptying out the temporary toilet. These days so-called "poo-boxes" allow for very easy disposal of human waste and are available at many stores.
Change is good, and change is as good as a holiday – a camping holiday!
by Mariska Knoesen