hiking
For this adventure I took my family on camping trip to Kleinrivier Wilderness Area. It was a 400km drive to the Reserve which is located near Uitenage.
We camped at a site called Soetdorings ("Sweet Thorns"), so named because of the thousands of thorn trees throughout the reserve.
We booked out the entire site so that we could have it to ourselves (it only caters to a maximum of seven campers).
It has a big covered lapa with sink and wood stove and fire place. Two of the main attractions of the small site are the man-made natural rock pool, under the shade of acacia trees, and a stone-built flush-toilet/hot shower (wood burning "donkey" geyser) with a large open window overlooking the Karoo hills.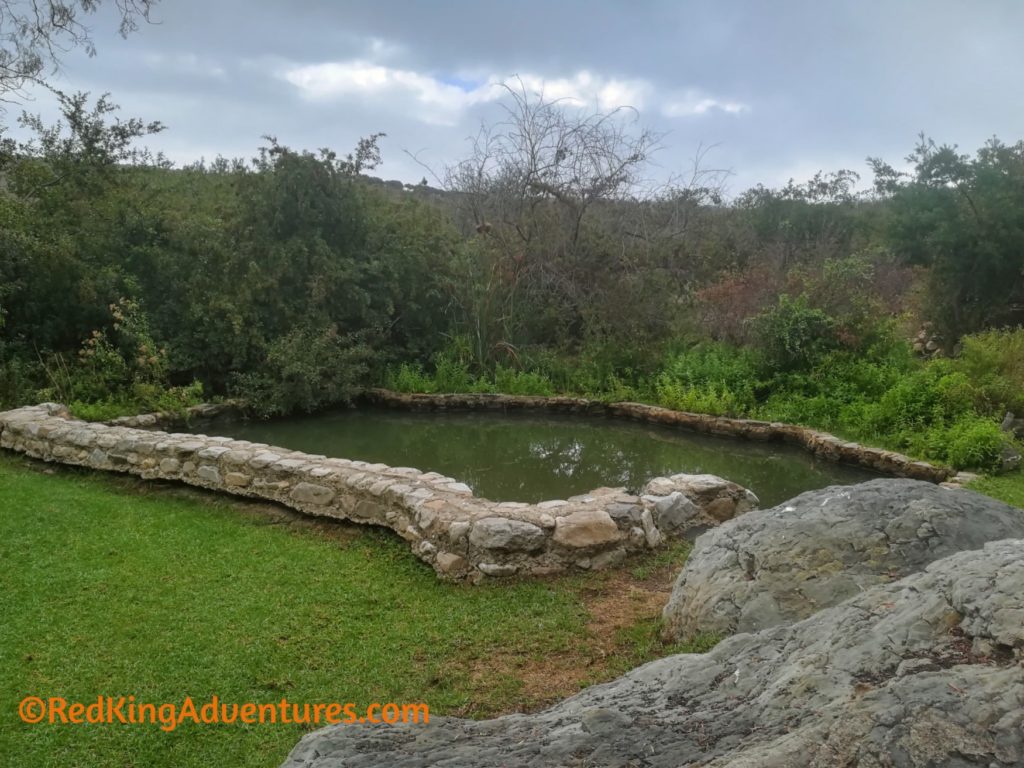 We arrived late in the afternoon, after the long drive, and spent the rest of daylight hours erecting our tents and getting settled, with a light drizzle making everything a bit wet.
The next morning we went on our first hike. Our plan was to do a walk along one of the meandering rivers, but the entire area was very dry and there was not a drop of water in the empty river beds.
Nevertheless, it was a enjoyable, easy hike, with some gentle ups and downs through the rocky terrain. It was about a 7km walk.
Here's a video of us exploring the Riverside Hike at Kleinrivier:
On our way back we discovered another awesome little man-made rock swimming pool which we would visit at a later stage.
Once back at base it was a case of finding some cool shade to escape the stifling heat, and then a braai and some games.
That night we made a fire in the donkey geyser for hot showers.
Equipment I used on this adventure:
2 x campmaster 4-man dome tents (one for sleeping and one for all our gear)
Cowl sleeping bag
Spork
360 camping set
3-in-1 survival whistle/compass/thermometer
Headlamp
Zoomable torch
Espresso maker
Anti-chafe
Wearables:
Salomon trail shoes
Max ski pants
Falke socks
#RedKingAdventures
On Day Two of our Adventure Holiday Club we focused on hiking, climbing and problem solving group activities.
We started off with a hiking trail through some dense forest that included a few rock formations that we need to climb over. At these points the children realized that they would need to help each other in order for everyone to make it over the obstacles successfully.
Then we found a good hill to practice some climbing and descending with a rope. The underfoot was quite slippery and a few members of the group found the challenge a bit scary. It was great to watch them first face their fears and then conquer them.
Once back at the base camp we made a fire and toasted some lunch.
Then we moved onto some group activities that tested the children's problem-solving and teamwork abilities.
Read about Day One of our Adventure Holiday Club here.