Eastern Cape
For this adventure I took my family on camping trip to Kleinrivier Wilderness Area. It was a 400km drive to the Reserve which is located near Uitenage.
We camped at a site called Soetdorings ("Sweet Thorns"), so named because of the thousands of thorn trees throughout the reserve.
We booked out the entire site so that we could have it to ourselves (it only caters to a maximum of seven campers).
It has a big covered lapa with sink and wood stove and fire place. Two of the main attractions of the small site are the man-made natural rock pool, under the shade of acacia trees, and a stone-built flush-toilet/hot shower (wood burning "donkey" geyser) with a large open window overlooking the Karoo hills.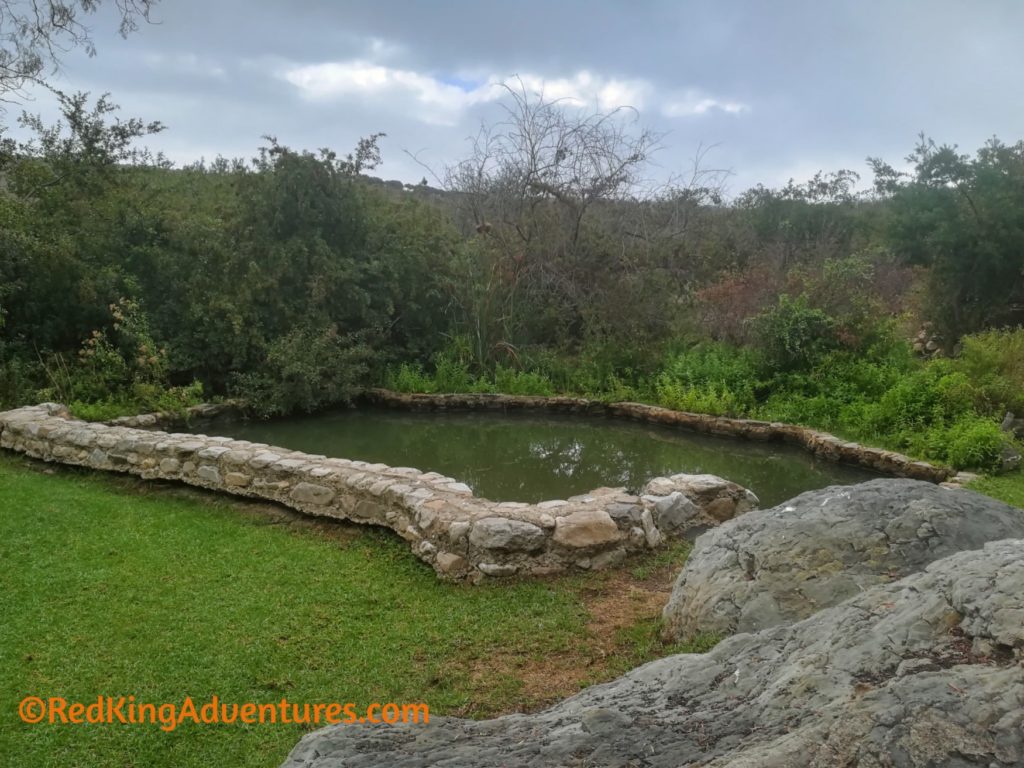 We arrived late in the afternoon, after the long drive, and spent the rest of daylight hours erecting our tents and getting settled, with a light drizzle making everything a bit wet.
The next morning we went on our first hike. Our plan was to do a walk along one of the meandering rivers, but the entire area was very dry and there was not a drop of water in the empty river beds.
Nevertheless, it was a enjoyable, easy hike, with some gentle ups and downs through the rocky terrain. It was about a 7km walk.
Here's a video of us exploring the Riverside Hike at Kleinrivier:
On our way back we discovered another awesome little man-made rock swimming pool which we would visit at a later stage.
Once back at base it was a case of finding some cool shade to escape the stifling heat, and then a braai and some games.
That night we made a fire in the donkey geyser for hot showers.
Equipment I used on this adventure:
2 x campmaster 4-man dome tents (one for sleeping and one for all our gear)
Cowl sleeping bag
Spork
360 camping set
3-in-1 survival whistle/compass/thermometer
Headlamp
Zoomable torch
Espresso maker
Anti-chafe
Wearables:
Salomon trail shoes
Max ski pants
Falke socks
#RedKingAdventures
During the Christmas holidays my wife and I travelled inland of the Eastern Cape to spend time with my sister and brother-in-law on their farm. We've had a few adventures there in the past, and on this trip we took a drive to a relative's farm nearby.
On his property he has the most awesome picnic setting, a very private and secluded piece of heaven. It was complete with a glimmering dam, a stunning waterfall with rocky outcrops, and a neat little stream – all of which begged closer exploration.
It was an awesomely sunny day and the beautiful waterfall cascading down made the perfect backdrop while we snacked some lunch and played a few card games.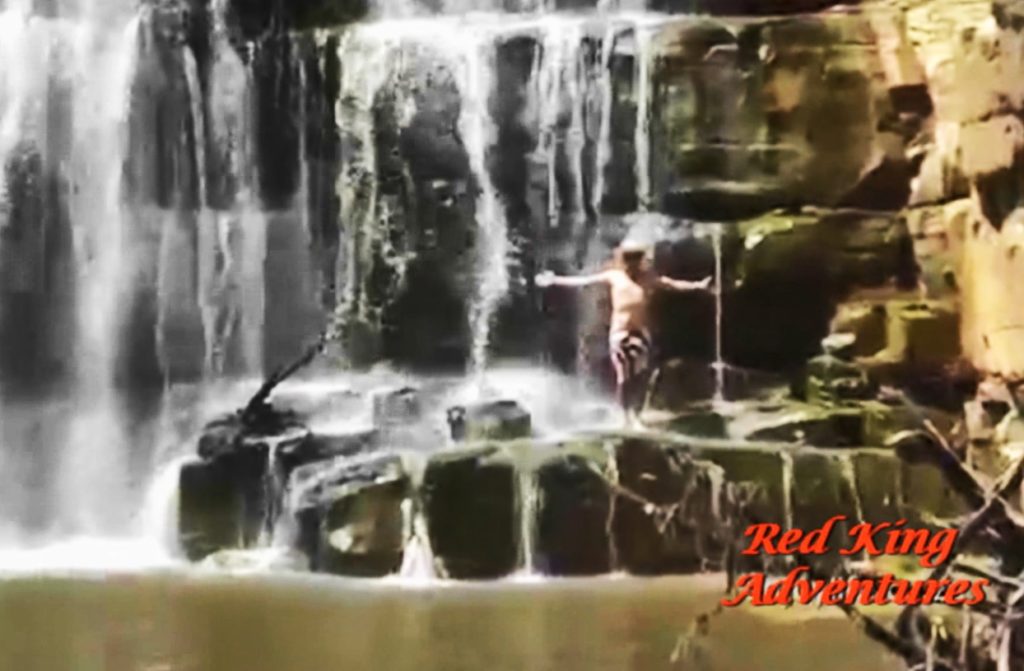 Then it was time for an extremely refreshing swim in the chilly water. We swam across to the waterfall which we stood under for ultra-powerful hydro massage, – 'breathtaking' feeling.
The minute we had arrived at the site, I saw the dry section beside the flowing water and I knew I had to climb up it. So in between swims I set off to find the most accessible route. It was great to scale the rocks and see close-up the power of nature surging alongside me.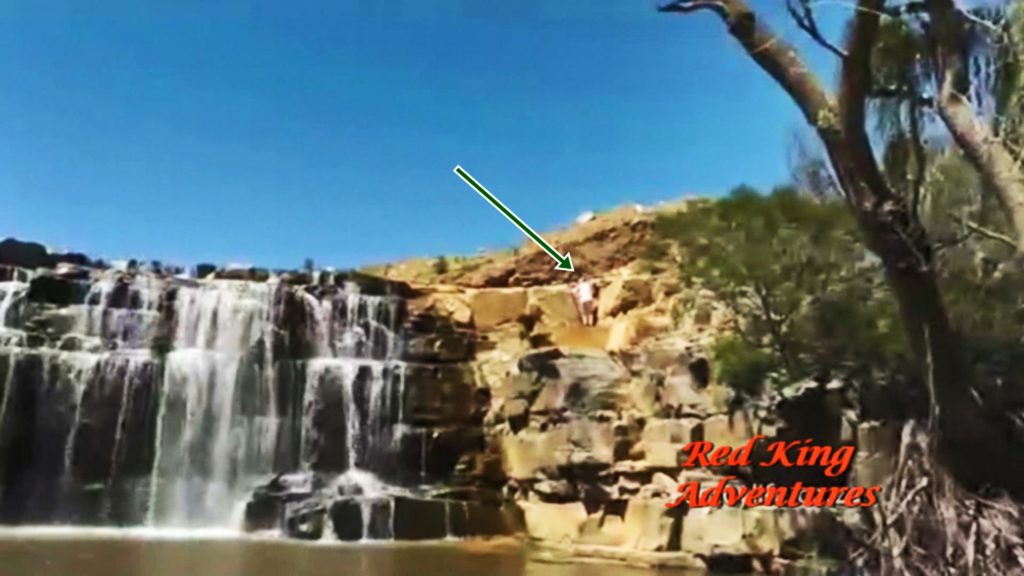 After exploring around the top for a while I headed back down for another cooling dip before we called it a day. And so, after a very memorable time of outdoor fun, it was time to head back to 'base'.
Below is a short video I made of the brilliant excursion, just to give you a better idea of the awesome raw beauty that was literally in this guy's back yard:
Title track from the video is by Lifehouse, download it here